"People do not realize that Alzheimer's is not old age. It is a progressive and fatal disease and staggering amounts of people develop Alzheimer's every day" (Brainy, 2019). This quote, from Melina Kanakaredes, Alzheimer's Association celebrity spokesperson in 2009, epitomizes the state of Alzheimers disease and research efforts in the world today (source). According to the Alzheimer's Association, one person in the United States develops Alzheimer's Disease (AD) every 65 seconds (Alzheimer's Facts, 2019). Alzheimer's disease, the sixth leading cause of death, is at epidemic proportions (Source). Currently, 5.8 million Americans are living with AD, with this number expected to reach 14 million by the year 2050 (Source). Deaths from AD increased by 145 percent between 2000 to 2017 (Source). This means, approximately one in three seniors die from AD or some form of dementia, more than breast and prostate cancer combined (Source).
Beyond the staggering death toll, the cost of AD is enormous and affects many aspects of society. The national cost of AD, which is currently $290 billion per year, is expected to rise to $1.1 trillion by 2050 (Source). Medicare and Medicaid payments of $195 billion make up more than 68 percent of that total, with out of pocket expenses reaching $63 billion (Source). The cost of AD research adds a further $1.3 billion per year to this total (Source). Additionally, the cost of care outside of traditional medicine is surprising. Each year, more than 16 million Americans provide free healthcare for people with AD (Source). These caregivers provide over 18 billion hours of care, which is valued at approximately $234 billion (Source).
Now that you have a few facts on Alzheimer's Disease, I'd like to welcome you to my new bi-monthly series: Brain Talks. Brain health is a passion of mine and I'd like to share that passion with you in this series. I am so passionate about brain health that I wrote my Master's Thesis on Brain Health, more specifically: The Sleep Hormone: The Connection Between Melatonin Deficiency and Alzheimer's Disease.
This series will be highlighting what I've discovered about those connections and what I found is very exciting indeed. However, I'll get to that in future installments. Today, you need to know more about Alzheimer's disease.
What is Alzheimer's Disease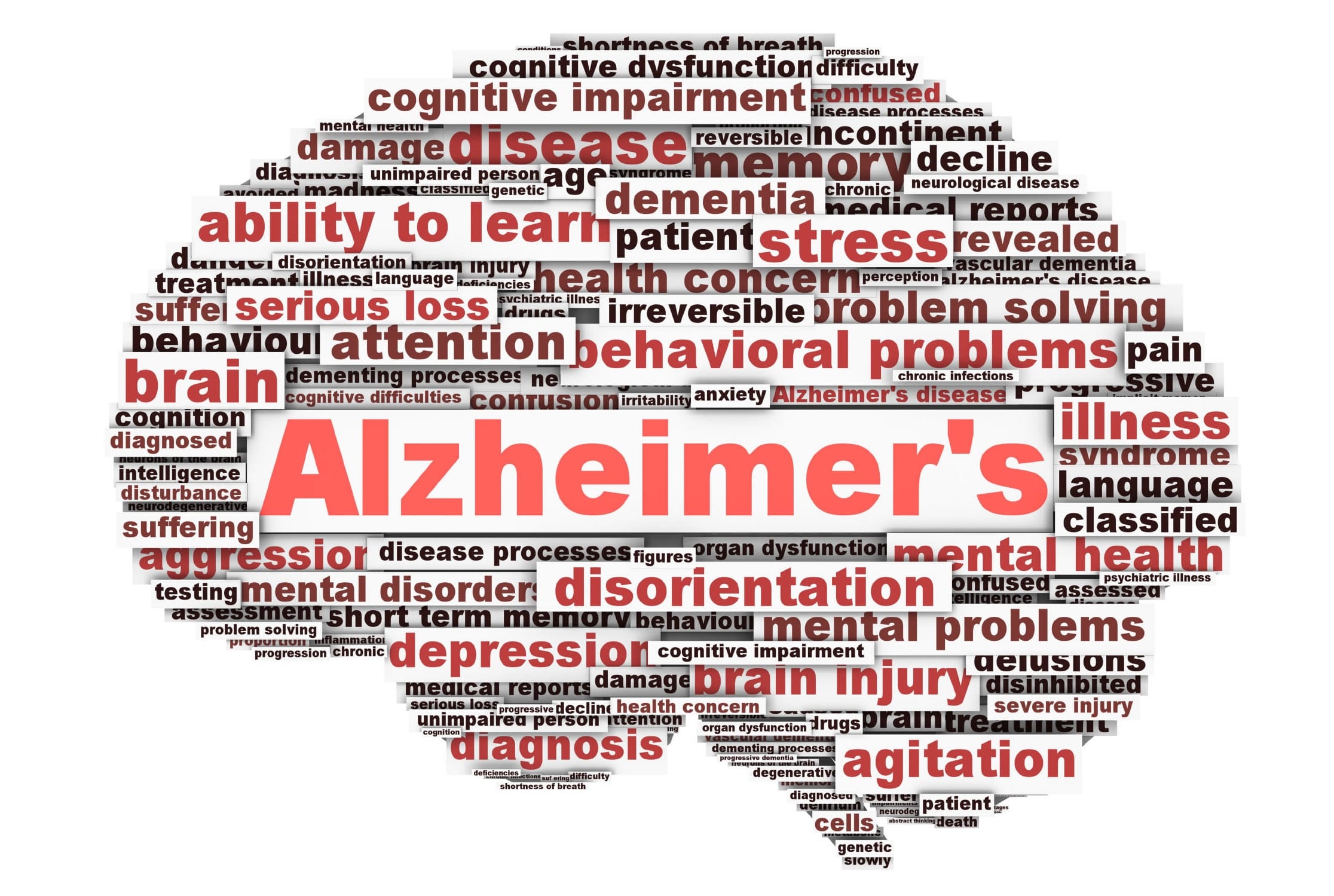 Alzheimer's disease (AD) was discovered in 1906 by Alois Alzheimer, a German Dr. who worked at the Frankfort Psychiatric Hospital (Sherzai). In 1901, Dr. Alzheimer worked with a fifty year old woman named Auguste Deter, who suffered from paranoia, outbursts and confusion (Sherzai). Auguste died in 1906, after which Dr. Alzheimer examined her brain and found amyloid plaque and tau tangles (Sherzai). These characteristics are common to all AD patients and have come to represent the disease. (Sherzai).
Alzheimer's disease is a form of dementia, caused by amyloid plaque and tau tangle build up in the brain (Bredesen). This build-up causes memory problems, as well as issues with thinking and behavior (Bredesen). Plaque build-up typically begins decades before symptoms occur, and before individuals realize a problem is developing ( Bredesen and Sherzai). Individuals progress through seven stages, which can span more than 20 years (Sherzai). Symptoms begin with simple forgetfulness and progress to sleeping problems, aggression, confusion and refusal to eat (Sherzai). Table 1 contains a list of the seven stages, the duration of each stage and the symptoms seen at each stage (Sherzai).
5 Lifestyle Causes of Alzheimer's Disease
While there is no direct cure for AD, despite billions of dollars in research, certain lifestyle factors have been established as direct causes of this awful disease. Each one of these causes are PREVENTABLE. YES, in almost all cases, AD is preventable.
Chronic inflammation
Insulin resistance
Brain supporting nutrient deficiences
Toxins
Oxidation
What you can do to prevent Alzheimer's Disease…
It's never too early, and you're never too young to start preventing the onset of AD. I encourage EVERYONE, to take steps NOW to prevent this horrible disease. Remember, the onset of AD begins 20 years before the onset of symptoms. It's not to late to reverse any damage that has already been done.
Closing thoughts
I hope you found this brief introduction into Alzheimer's disease interesting. This disease runs in my family. My grandfather and his sister both had this disease, as did their mother. So far, my parents, as well as myself, are both healthy.
Doing this research for my thesis was a huge wakeup call. This disease is at epidemic proportions, but research suggests that it is almost 100% preventable. I hope to help people make the changes they need to prevent this awful, life destroying disease.
Until next time….namaste my friends.
Tamara
Sources

(Both of these books are wonderful sources for anyone looking for more information on Alzheimer's Disease)
Sherzai, D., and Sherzai, A., (2017). The alzheimer's solution: A breakthrough program to prevent and reverse the symptoms of cognitive decline at every age. HarperCollins Publishers: New York, New York.
Bredesen, D.E., (2017). The end of Alzheimer's: The first program to prevent and reverse cognitive decline. Penguin-Random House: New York, New York.